Interested in building your career with Fisher German? We have a huge amount to offer you:
A highly competitive starting salary
Being open to students from all subjects, with full sponsorship to complete a relevant part-time Masters if you join us from a non-sector specific degree
Sponsorship, study leave and amazing internal support to achieve your chartered qualifications
A simple, quick and person-centric application and interview process
Real client-facing work, roles and responsibilities from day one
Long term career progression opportunities to Partnership
A range of paid one-year placement and paid summer internship opportunities
A community, social and development focussed environment where you will be supported to do your best and build your career
Graduate Video
But don't just take it from us, hear more directly from our graduates:
Graduate Brochure
To find out more about our business, the opportunities we offer, the locations/roles we are recruiting for and where a career with Fisher German can take you, you can also take a look at our graduate brochure: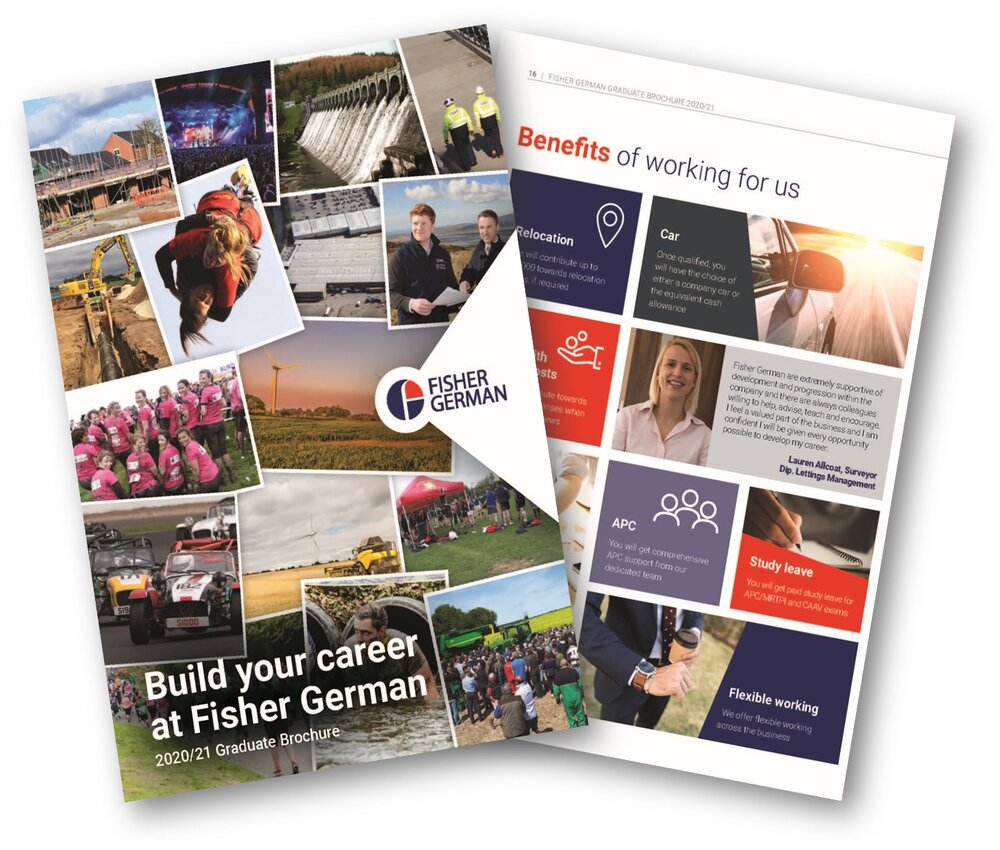 The nature of the work means you will often be out of the office in all weathers, travelling to and working on sites across the country (a driving license and your own transport, or willingness to have it by the time you start, is critical to get to sites easily). It also means working outside of the normal 9-5 when the role requires it. We want to be up front about these things so that you can really make sure we are the right environment for you to thrive.
If you are excited about the opportunities we have to offer and are up for the challenges of the role, we would love to hear from you. Applying could not be easier – simply answer the questions and submit your CV using the form on this page before 4th December 2020. We will then invite you for a panel interview in early January 2021. There are no psychometric tests or lengthy assessment centres; we are much more interested in getting to know more about you as a person. We can be flexible on your start date but ideally you will start by late September 2021 to ensure you are enrolled in time for your chartered studies.
If you have any questions you can get in touch with Ruth Ofield on 07553 362050 or This email address is being protected from spambots. You need JavaScript enabled to view it. and we will be happy to help. We recommend following us on Twitter, LinkedIn and Facebook to understand more about our business and hear more from our graduates before you apply. Good luck!