At Fisher German we understand the importance of the experience you gain whilst on your 12-month industry placement. Your placement year forms an integral part of your Degree studies and the experience gained during that period shapes your understanding of the profession and influences your future career direction.
From Rural to Commercial and Utilities & Infrastructure, we offer a range of opportunities in varied roles where no two days are the same. In addition, you will benefit from the same excellent training and amazing support as our graduates.
To find out more about the opportunities we offer, the locations/roles we are recruiting for and where a career with Fisher German can take you, take a look at our graduate and placements brochure.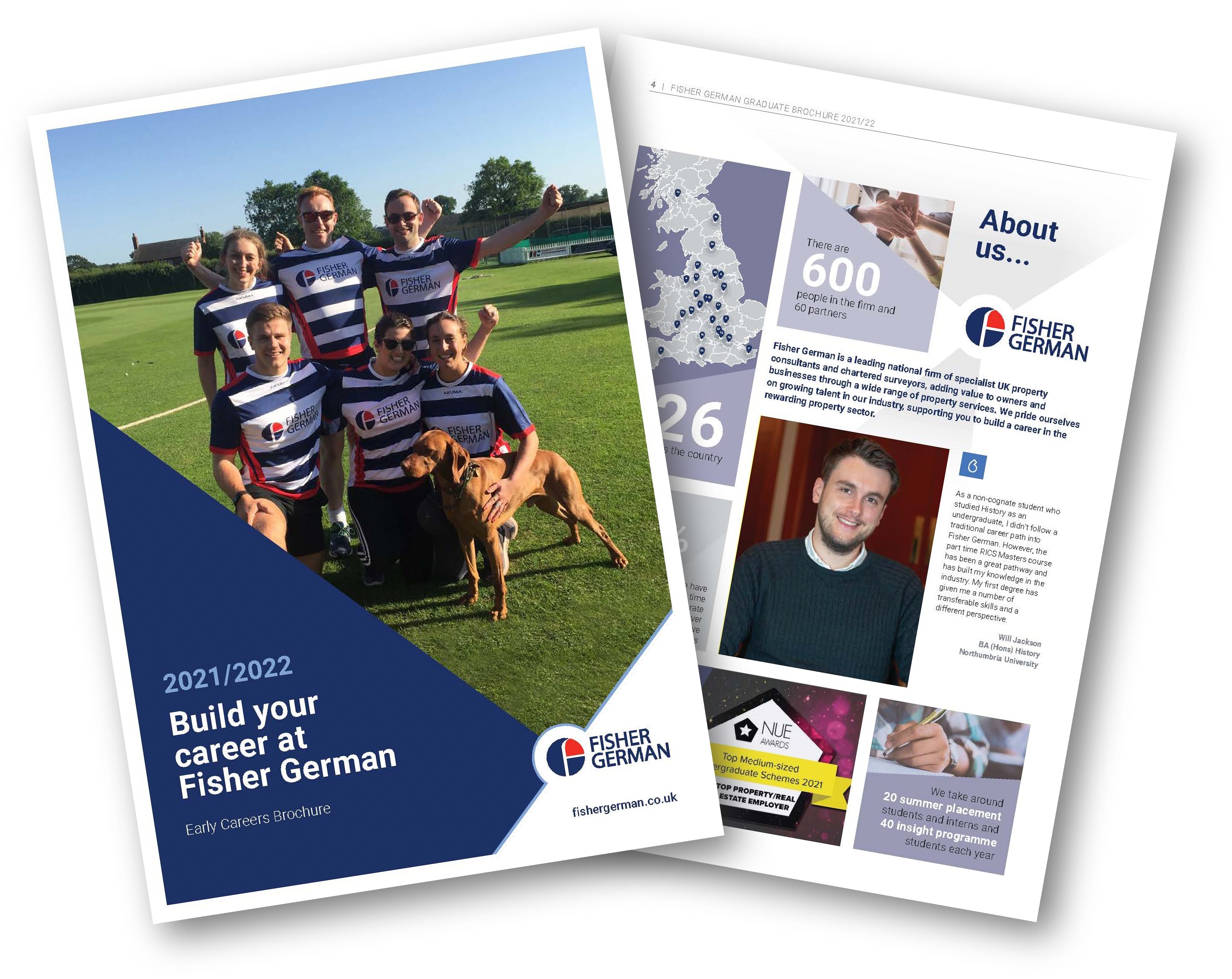 We welcome students from both cognate and more generic degrees. Submit your combined CV and cover letter via this website to be considered.
Applications for our 2022 graduate and placement scheme are now closed. Applications for out 2023 scheme will open in September 2022'.