Non Operational Property Management
Our specialist team managing non-operational property understand why organisations hold property, whether it's ahead of mineral extraction, for water collection or management, or as a legacy from landfilling.
These assets are often held by organisations as part of their wider operational business need but are not core to that operation so can become a distraction.
This is a specialist type of property management. Our aim is to take away the distraction, manage and remove the risks and create opportunities for increased rental income and capital receipts whilst managing the asset portfolio to facilitate progress for the wider business need.
Our job is to understand businesses - to do this we need to be fully integrated into the client's operational teams so that we can better understand their requirements to effectively manage the portfolio and provide guidance on opportunities for disposals and acquisitions. We want to become the sounding board for people within the organisation, so that by managing the non-operational property, we can maximise the external opportunities for annuity and capital income, enabling clients to concentrate on their core business.
At Fisher German we offer a wide range of services.
Portfolio management includes the rent collection and payment for external services such as repairs:
Repairs
Disposals and strategic acquisitions
Access issues
Compensation claims
Planning
We know there are many ways we can optimise opportunities and minimise distraction including:
Removing the liabilities of owning property
Generating income from portfolios
Protecting capital values
Ensuring that the asset complements the operational business
Making sure that components are available when required.
We take over all property matters so that organisations can focus on what they do best; this includes taking over known issues around compliance and possessory issues. We provide client accounts services, terrier reporting and updates - it is our role to ensure that the core business is protected and that the assets provide a secondary income but are readily available for operational need or disposal.
In addition to the management of non-operational portfolios, our team is heavily involved with our clients on other property matters which includes providing planning support, sustainable energy, telecoms, valuations and acquisitions and disposals.
Click here to read our online non-operational property management brochure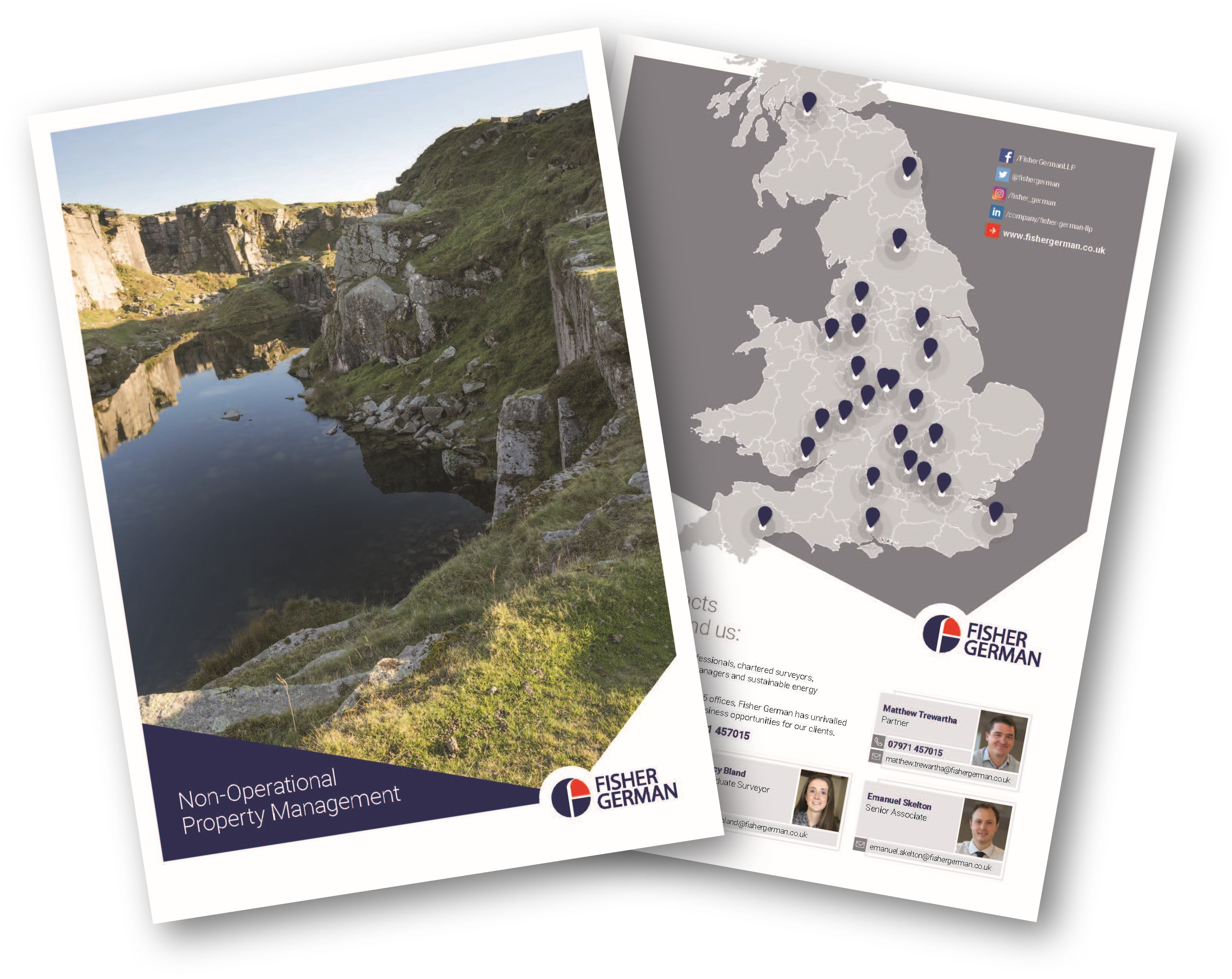 Read about our sustainable energy services here
Read about Delivering Net Zero here