Local information - history
Hungerford is a small historic town located in the North Wessex Downs Area of Outstanding Natural, near the borders of Wiltshire and Berkshire. It is approximately 8 miles west of Newbury and 9 miles east of Marlborough. The M4 is just 4 miles to the north of the Town.
The first written evidence of Hungerford's existence is a church listed in 1108. By the end of the 12th Century a plan had been conceived for a town on its current location, with a main street running north south and back land running east west. This layout still makes up the centre of Hungerford today. In 1688 the Town was host to a meeting a historic meeting between three commissioners of the Catholic King James II and the Protestant Prince William of Orange. William of Orange had desires to over throw King James II and the meeting that ensued led to the throne of England passing to William of Orange. This meeting was held in the Bear Inn, still known as the Bear in today.
Hungerford is best known today for its antique shops and fairs that adorn the town centre. Hungerford town centre is also home to other unique shops, boutiques and many pubs, tea shops and restaurants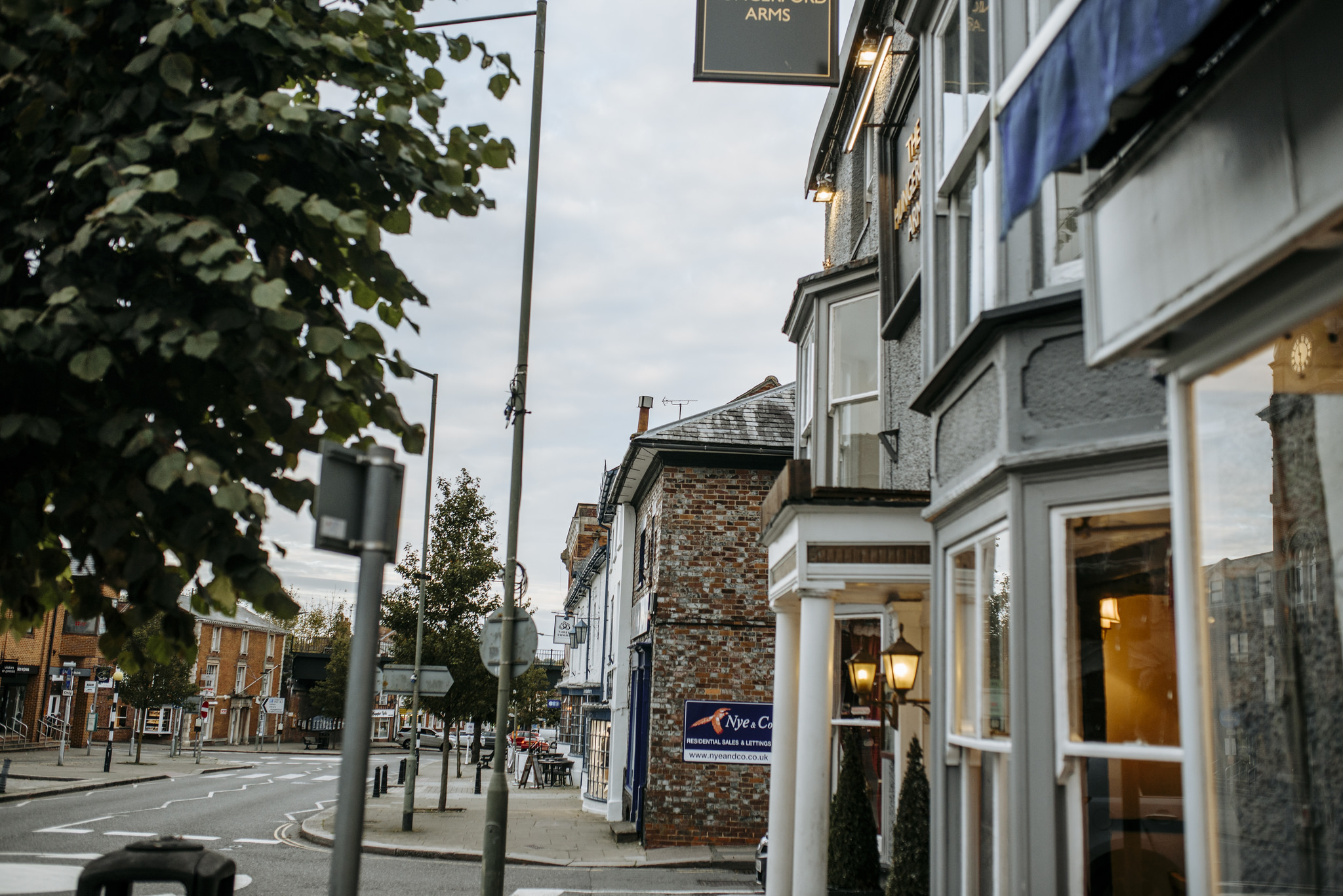 Places to visit
Hungerford is home to a number of unique events, including Tutti Day, a 3 week Arts Festival and a late night Victorian Christmas Extravaganza in December. Hungerford is believed to be the only place in the country to still celebrate Tutti Day. It forms part of the Hocktide celebrations and is always held on the second Tuesday after Easter.
Hungerford is now an antique centre, with many antique shops and an arcade dedicated to a huge variety of antiques. Because of the abundance of antique shops Hungerford is a popular location for antique hunting tv crews.
Beyond Hungerford there are a wealth of things to see and do. Highclere Castle lies 9 miles to the east of Hungerford and is probably better known as 'Downton Abbey' from the TV series. Avebury Stone Circles and Stonehenge are both easily accessible form Hungerford.
The Kennet and Avon Canal runs through the centre of Hungerford and provides a 20-mile tow path for walking. The Savernake Forest is 6 miles to the west of Hungerford. The White Horse Hill and Devils Punchbowl are both easily accessible.
Travel
Hungerford sits on the A4, the main road from Newbury (8 miles to the east) to Marlborough (9 miles to the west). It has extremely good access to the motorway road network being just 4 miles south of the M4 and half way between Bristol and London. The A34 is also easily accessible from Hungerford, providing access to the M3, south and south east. The main train line from London Paddington to the West Country also runs through Hungerford.
Local schools and colleges
There are a range of town and village primary schools in the vicinity of Hungerford including Chilton Foliat C of E Primary School, Inkpen Primary School and Knitbury St Mary's C of E Primary School.
Hungerford has a small secondary School, The John O'Gaunt School. Further afield there is St John's in Marlborough (rated Outstanding by Ofsted) and St Bartholomews in Newbury. There are notable independent schools within easy reach of Hungerford including Marlborough College, St Gabriel's, Pinewood School and Dauntseys. There is also a wide range of preschool childcare and nursery schools available both in and around Hungerford.
.