Local information - history
The Canterbury office is located on the edge of Godmersham Park which is a Grade 1 listed house built in 1732 situated between Ashford and Canterbury in Kent. The house has associations with Jane Austen who was said to be a regular visitor when her brother Edward Knight (nee Austen) owned the house and her book Mansfield Park is said to be based on Godmersham Park and the local village. A drawing of Godmersham Park also appears on the new £10 note introduced into circulation in 2017. Today Godmersham Park is home to the Association of British Dispensing Opticians as a training college although information on the history of the Estate is available through the Godmersham Park Heritage Centre situated next to the Canterbury Office.
The village of Godmersham is located on either side of the floodplain of the Great Stour River where it cuts through the North Downs and is situated in an Area of Outstanding Natural Beauty. Next to the office is the 12th century parish church of St Lawrence the Martyr containing one of the earliest representations of Thomas Becket.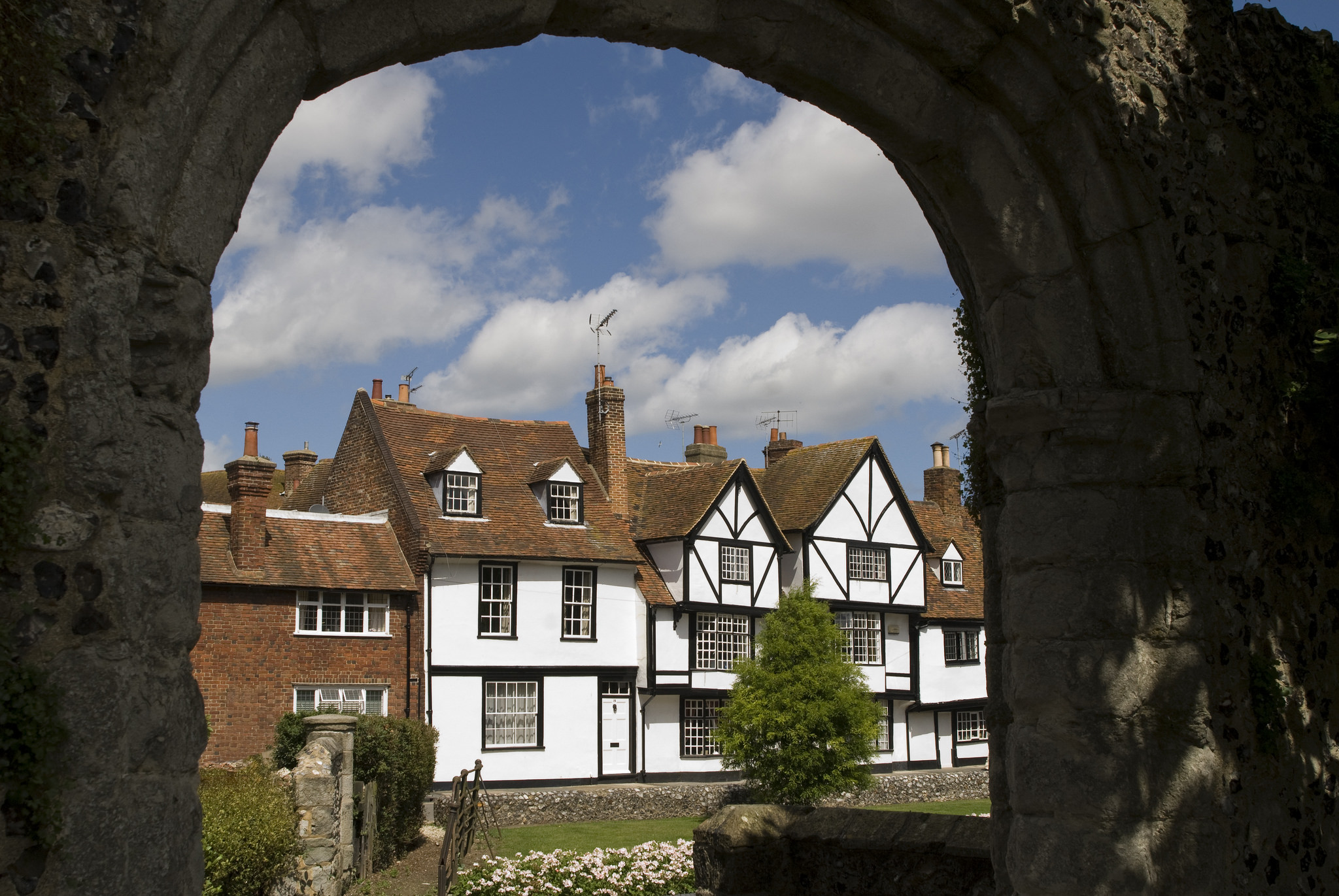 Places to visit
Local attractions nearby include the famous Chilham Castle, Willesborough Windmill and Mount Ephraim Gardens. For those wishing to relax Eastwell Manor Hotel, Spa and Golf provides a peaceful retreat.
The Cathedral City of Canterbury, a popular tourist destination is only 8 miles from the office. At the centre is Canterbury Catherdral which dates back to 597AD and is a UNESCO World Heritage Site. Those wishing to experience life in England in the 14th Century England can visit the Canterbury Tales at St Margaret's Church. It is also possible to experience Canterbury along the River Stour joining one of the Punting tours. A few miles outside the city centre are Howletts Wild Animal Park, Wingham Wildlife Park and Druidstone Park, the White Cliffs of Dover and Whitstable Beach which provide a fun day out for all the family.
East Kent also sees many festivals celebrating food, drink and music, notably Whitstable Oyster Festival and The Canterbury Festival are worth visiting. Chartham Vineyard is one of East Kent's newest vineyards situated five miles from Godmersham with tours and tastings available throughout the year.
From Godmersham Park those wishing to travel on foot are able to quickly join the North Downs Way and Pilgrims Way which runs to through the neighbouring village of Chilham, with its historic square, used in films such as Jane Austen's Emma.
Travel
Godmersham is located on the A28 in between Ashford and Canterbury which are both only a ten minutes' drive in either direction. The attractive village of Wye, only three miles away, provides a local train station with services to both Ashford and Canterbury. A high speed rail link from Ashford International located 7 miles from Godmersham to London St Pancras station and has a journey time of around 37 minutes. Passenger services are also available from Ashford International to France.
Nearby are good links to the M20 and A2/M2 provide a good choice of connections to the remaining motorway network. Good access is also available to the Continent with the Port of Dover only forty minutes away and Eurotunnel Folkestone only 18 miles away with regular crossings available.
Local schools and colleges
There are many primary and secondary, private and state schools available in the surrounding area. The nearby village of Wye benefits from three schools, Lady Joanna Thornhill an outstanding Ofsted rated primary school, Spring Grove Preparatory School and Wye Free Secondary School.
There are a number of independent private schools notably Steiner School Chartham, Ashford School, Kent College Cantebrury, St Edmunds Canterbury, Kings School Canterbury and St Christopher's Preparatory School Canterbury.
Nearby there are six Grammar Schools including Simon Langton Grammar School for Girls, The Langton Grammar School for Boys, Norton Knatchbull, Highworth Grammar School, Queen Elizabeth Grammar and Barton Court Grammar School.
Nearby are two colleges. Canterbury College established in 1947 has become one of the largest Further and Higher Education colleges in the South East, with campuses in Canterbury and Swale. Ashford College was established in August 2014 and relocated to a brand new campus in late 2017 on Elwick Road in the town centre.
Within Canterbury is Canterbury Christ Church University with 16,000 students and the University of Kent with 19,000 students and ranked within the Top 25 universities in 2017 by the Guardian, the Times Higher Education and the Complete University Guide.